The West Virginia Filmmakers Film Festival

Our Sponsors
Landmark Studio for the Arts
Elk Hotel/Essential Salon
Elk Theater
Evens Chevron
Jaguar Educational
Town of Sutton
Braxton Democrat
Citizens News
The Café Cimino
West Virginia State University
The BUZZ 1490 AM
The BOSS 97 FM
SymbolArt

Featured Filmmakers
Richard Ndunguru, visiting filmmaker from University of Dar es Salaam
Featured Film
(Sneak Peek)
Donna Dudick's The Middle Voice
a film about duplicity and infidelity in a small town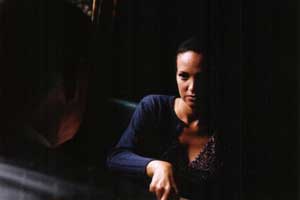 Litigator Eton Soviet must determine if she has a case when her 12 year old client, plaintiff Jade Valleri, suffers a cryptogenic stroke resulting in Brocca's aphasia, a brain disorder effecting language processing. Eton suspects that Jade's condition went untreated at St. Olga Hospital, where there was a doctor walk-out protesting medical malpractice insurance rate hikes, the night Jade was rushed to the ER. Everyone knows that others in the small, western Pennsylvania town of St. Olga are also enduring chronic health problems, possibly stemming from inorganic airborne arsenic released from the nearby stone quarry. But without further evidence, Eton can't proceed with Jade's complaint, or either medical negligence, or against the stone quarry for strict liability.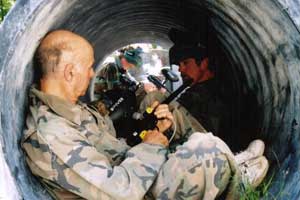 To complicate matters, Eton 's long-time rival, Dr. Michelle Sharp, refuses to talk with her about the Jade Valleri case, even though Michelle was on-duty the night Jade was brought into the ER during the walk-out several months ago. Michelle and Eton both like to win, and they have always shared a proclivity for the same men. They are confronted with a problem when their mutual love interest, Theo Rafieyan, is released from prison, where he served time for assault and battery.
Despite or maybe because of his bad boy image, both women remain attracted to Theo, but they work to deflect his advances, uncertain about which of them he really means to pursue. Rumors abound that Theo's medical malpractice insurance business is spiraling into bankruptcy. As he raises his rates in an attempt to hold onto his failing business, he learns that another insurer, Gwen Owen has instituted a suicidal price war, lowering her rates to force him out. Eton struggles to narrow down a d! efendant. She is aware that Theo is suffering from financial problems, and knows that Theo wrote the insurance policy that would cover Jade's personal injury claim. She realizes that she would need to look elsewhere to collect damages if Theo goes bankrupt. She approaches Farley Hunter, a lawyer and government bureaucrat who oversees the state medical malpractice bail-out fund (the FRET fund), the purpose of which is to pay out medical claims when an insurer goes bankrupt.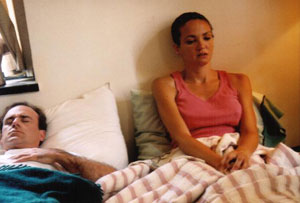 Eton bluffs her way through a meeting with Hunter, trying to anticipate his position on the Jade Valleri case. Hunter only offers to resurrect their past love affair should Eton manage to keep the doctors out of the Valleri lawsuit. Eton needs to win the Valleri case to stay solvent. But another problem is brewing. A new court administrator, Evan Sinclair, has been promoted to Administrative Law Judge at the Court of Common Pleas in Pittsburgh. Eager to fix a court backlog that has languished for decades,! he has implemented a new Fast Track system, in an effort to bring all the backlogged cases to trial as soon as possible. Sinclair's Fast Track causes major headaches for almost everyone: the over-worked doctors keeping up with court appearances, the lawyers already working 80 hour weeks, and the insurers who cannot keep up with the pay-outs on claims. One night, Judge Sinclair is knifed in the parking lot of his favorite bar, and killed. The pace quickens as almost every doctor, lawyer and insurer in town are considered suspects in the murder, which uncovers duplicity and infidelity in the sleepy little town of St. Olga.
Donna Dudick's Dental Farmer
This 15 minute film made in Wheeling, WV will precede "Voice" on Sunday, October 3.
For More Information Contact:
Up and Over Productions LLC
e-mail: donnadudick@earthlink.net